The Art Newspaper-Is this $30M portrait the 'Last Botticelli'?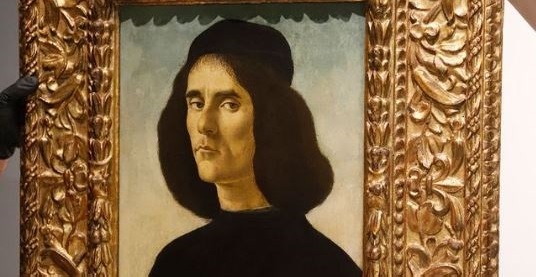 A Sandro Botticelli portrait of a Humanist poet is the latest trophy to test demand for brand-name Old Masters in the aftermath of the market-upending $450.3m bid in 2017 for Leonardo da Vinci's Salvator Mundi.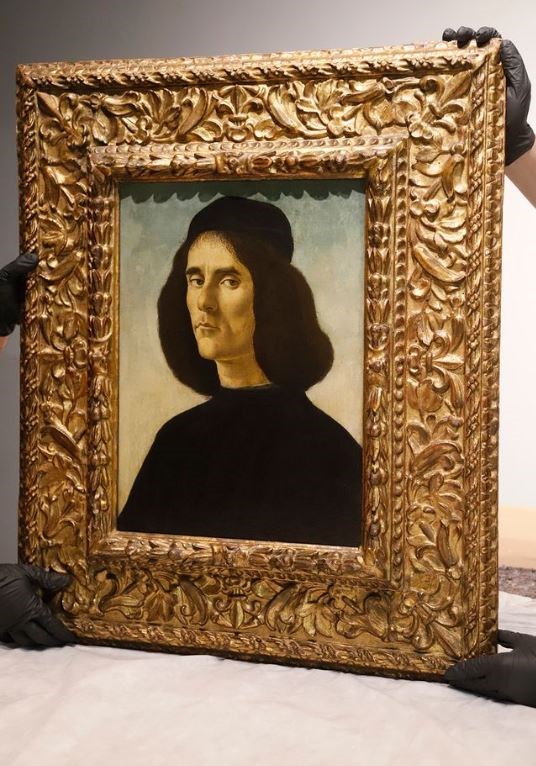 Billed, like that much-restored Leonardo, as the last fully-accepted painting by the artist left in private hands, Botticelli's depiction of the Greek-born poet and soldier Michele Marullo Tarcaniota (1453-1500) will be offered by the London dealership Trinity Fine Art next month at the Frieze Masters fair.
This austerely monochromatic head-and-shoulders portrait had been on loan to the Prado, Madrid, for some 12 years since 2004. It has been consigned for sale by the Spanish collector Dona Helena Cambo de Guardans and her family, who are hoping for a price of at least $30m, according to Carlo Orsi, the owner of Trinity Fine Art.
"That's an intelligent range" says Orsi for a Florentine renaissance picture, dating from about 1500, whose condition he described as "not excellent, but good for a painting of that age."
Link to article