Victor & Vanquished – The "Monumento dei Quattro Mori" revisited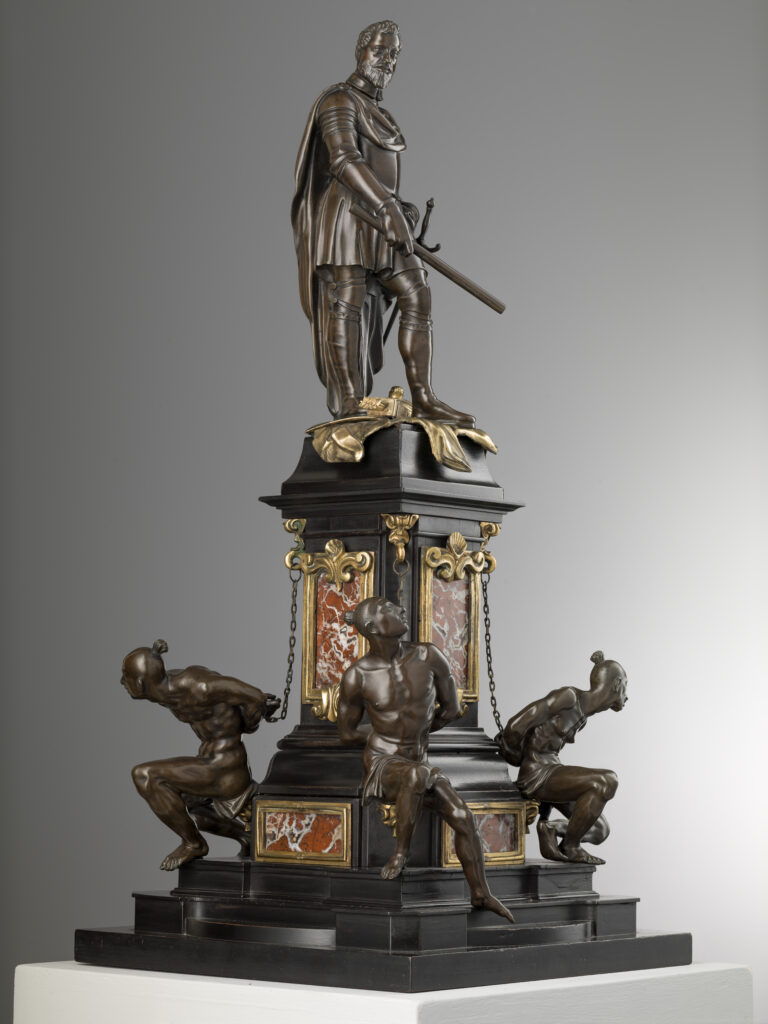 Victor & Vanquished – The "Monumento dei Quattro Mori" revisited
2nd Floor – 15 Old Bond Street
London W1S 4AX
United Kingdom
"Before [the harbor] stands that best of moderne Statues, the Duke Ferdinand in Marble, and the colosses of foure slaves under him, in brasse in divers Postures, so lively represented, that if the Statuary could have fram'd a voice as well as those bodies, he might have conquerd nature."
– John Raymond, "An Itinerary Contayning a Voyage Made through Italy in the Yeare 1646, and 1647"
Trinity Fine Art presents an exhibition which takes an analytical look at Ferdinando Tacca's small-scale reduction of the monument to Ferdinando I, Grand Duke of Tuscany, which has been described as 'arguably one of the most politically and socially charged public monuments in early modern Europe. This will focus especially on Ferdinando's reduced renditions of his father, Pietro Tacca's, extraordinarily powerful over life-size bronze figures of the "Quattro Mori" which are situated at the four corners of the base.
We will also be showing a masterpiece of the Lombard Baroque by the rare and mysterious painter, Antonio Rasio, who presents us here with an astonishing Archimboldesque still-life which consists of a brilliant assembly of pieces of meat, charcuterie, game and poultry.
Other works including important Florentine Renaissance terracottas will also be on show at this exhibition which runs until late December.