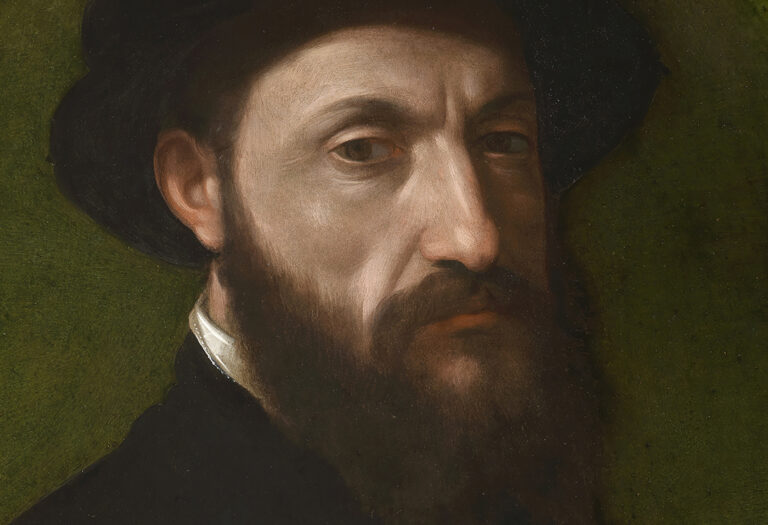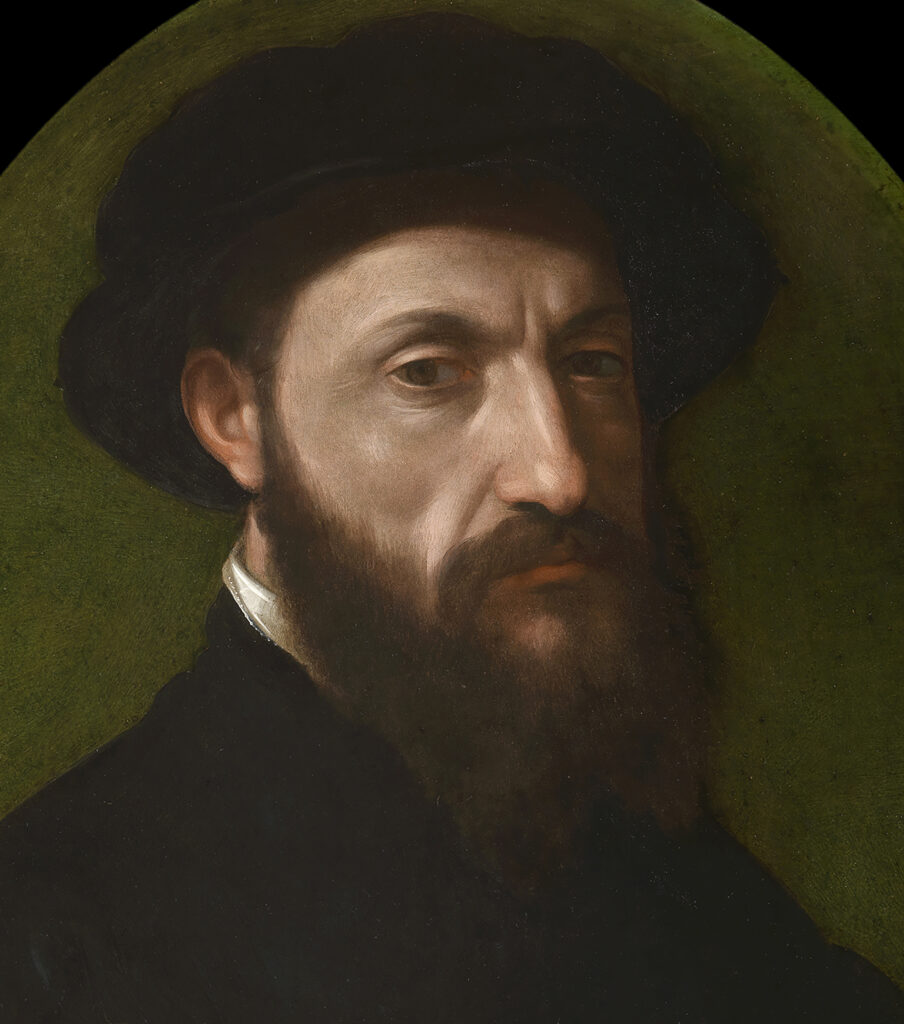 Francesco De' Rossi, called Salviati
(Florence, 1510 – Rome, 1563)
Info /
Francesco De' Rossi, called Salviati
Portrait of a Gentleman
oil on slate, oval, 82 x 53.5 x 1,8 cm
inscription on the medal: CHE・CHI / MUORE・ONORATO / VIVE/ SEMPRE
This magnificent portrait by Salviati is notable for being painted on a large oval piece of slate – a support that was particularly fashionable in Rome at the time thanks to the example set by Sebastiano del Piombo, from whom Salviati learnt the technique. Slate is particularly desirable as a support for painting since it crystalises the paint, forcing the artist to use smooth, firm brush strokes which achieve an almost sculpted effect which combined with the extremely flat surface of the stone, lends the colours extra jewel-like luminosity.
In this case it has been hypothesized that the choice of slate as a support may have been an informed decision of the sitter (still unidentified), due to the fact that it was commonly used as a "touchstone" by jewellers at the time. The touchstone allowed anyone to easily and quickly determine the purity of a metal sample, therefore one could, for example easily determine the quantity of gold in a coin. This process was achieved by drawing a line with gold on the touchstone and then comparing the unknown sample to samples of known purity, thereby calculating its intrinsic worth.
Therefore, by having himself painted on slate, our sitter was connecting the gold coin he holds with its motto (He who dies honoured, lives always)       and the painting's support, essentially saying that after death he would be judged as honourable in the same way that the gold coin would be judged as pure when scratched on the surface of the slate.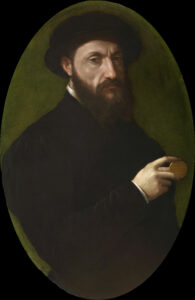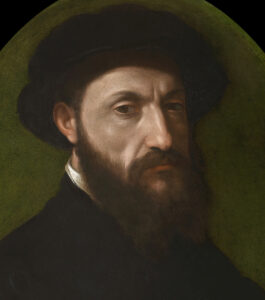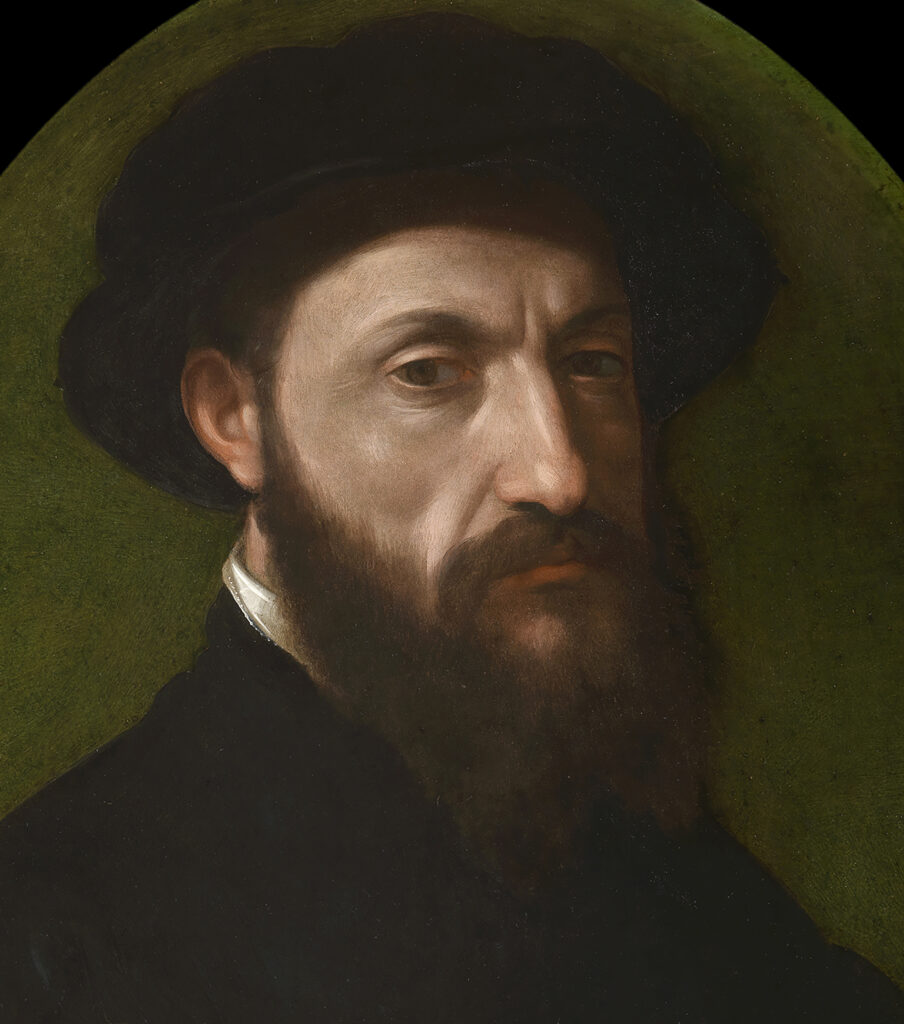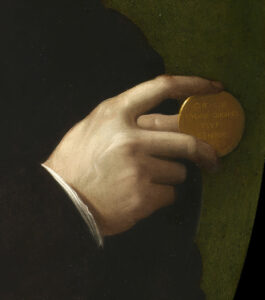 Contact us
for more information