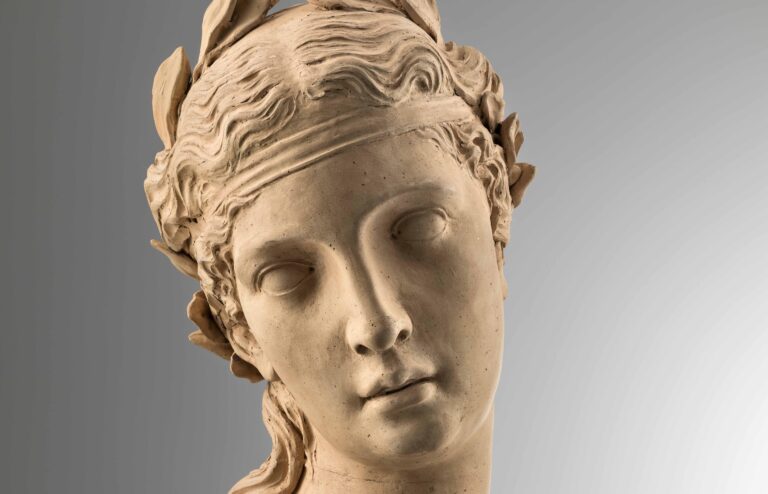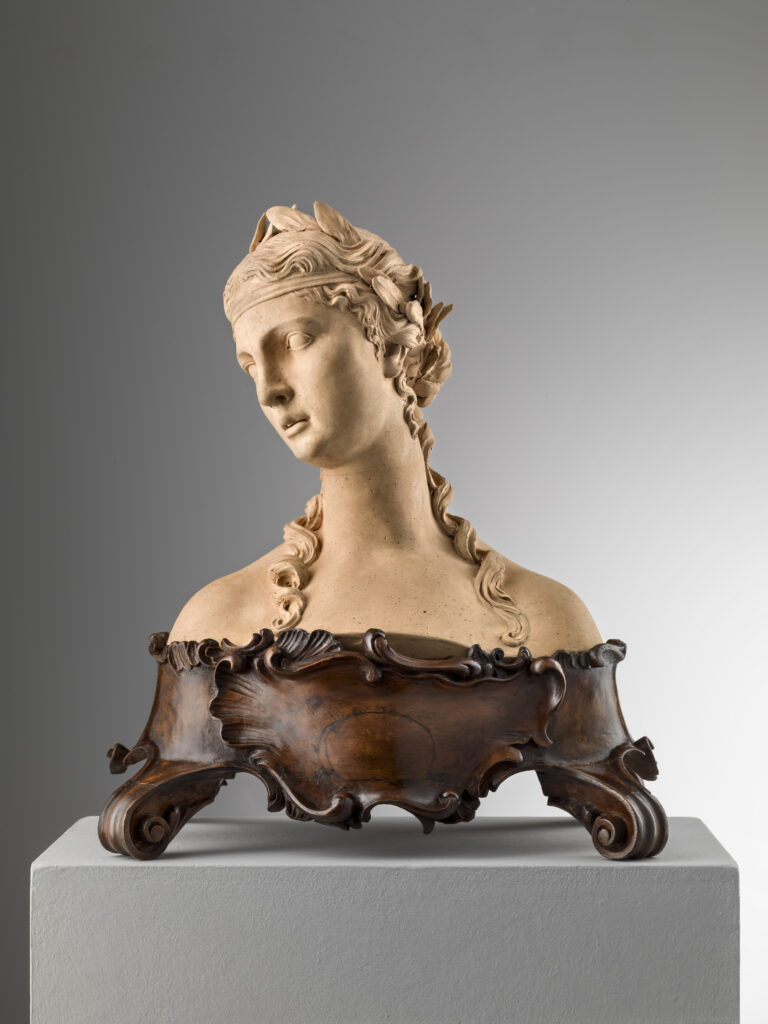 Giovanni Marchiori
(Caviola di Falcade, Belluno, 1696 - Treviso, 1778)
Info /
Giovanni Marchiori
Female Head
Terracotta on its original carved wooden base, 38 x 36cm, overall height 52cm
The work of the Venetian sculptor Giovanni Marchiori (1696-1778) is of major importance in bridging the gap between late Baroque and early Neo-classicism in Northern Italy and gives a foretaste of things to come, namely the Neo-Classical work of his fellow Venetian, Canova.
During the 18th century, terracotta was valued as much for its decorative qualities as for its practical uses, and this can be seen very clearly in this very expressive and finely finished bust which was conceived as a finished work and provided with a decorative, rocaille-carved mahogany base, as well as being perhaps used by the sculptor as a preparatory model for the final marble Head of Venus or Flora in the collections of the Museo Civico in Treviso.
Arslan, the scholar who truly rediscovered Marchiori in our own day and who first published the Treviso head, wrote in 1926:
Magnificent in its modelling, almost carressed by the sculptor, vibrant and quivering, it holds its shoulders slightly forward like its ancient sister in Florence. One can feel the life and the blood flowing from the neck into the fine face with its serene gaze; two plaits fall onto the splendid  shoulders and the laurel branch is gracefully enfolded in the plaits on her head. We do not know when this work was carved, but for us it continues to represent this period in every way, and indeed, from what we know about Marchiori, it seems to us to be his masterpiece.
 In short, this terracotta masterpiece, both in its treatment of hair and in the elongated proportions of the neck that appears to echo the Mannerism of Parmigianino, continue to partake of an 18th century style which is almost Rococo in flavour, but the extreme purity of the overall design unmistakably heralds Canova's "ideal heads", a genre which was to prove immensely popular and which was inaugurated by a Head of Helen carved in 1811.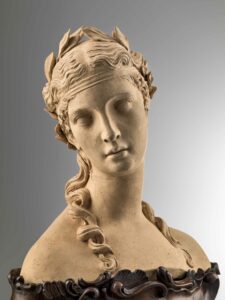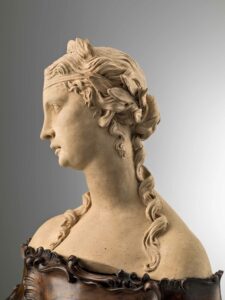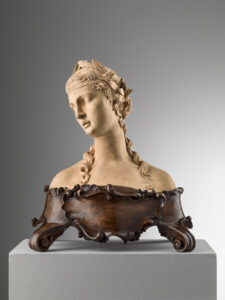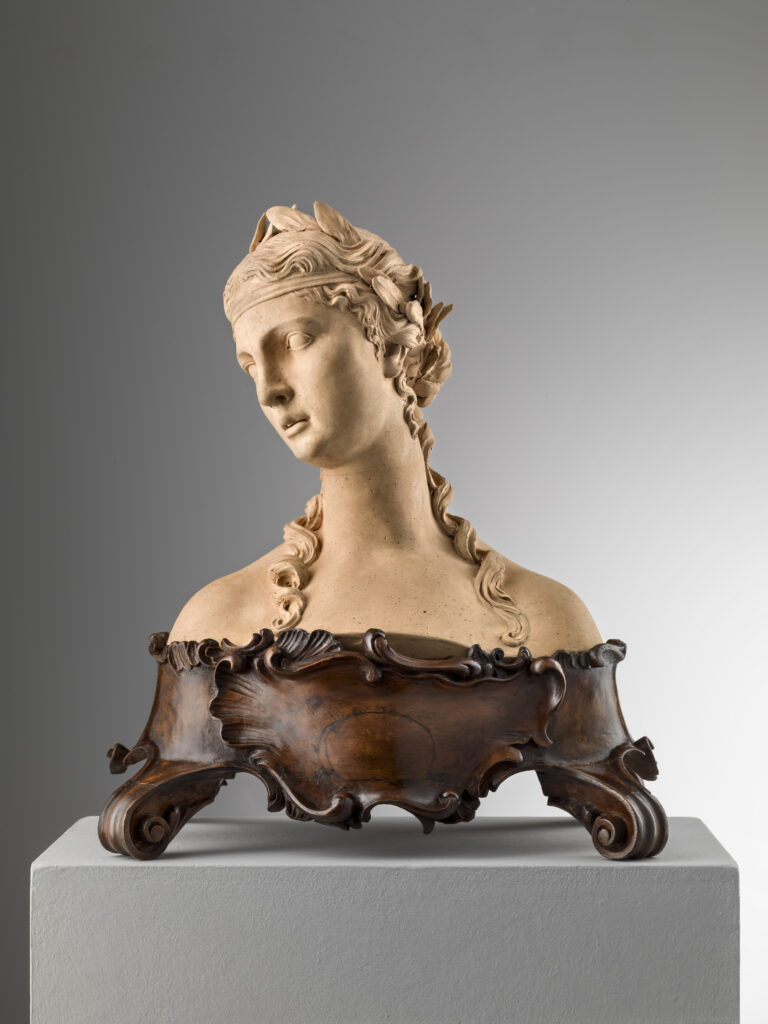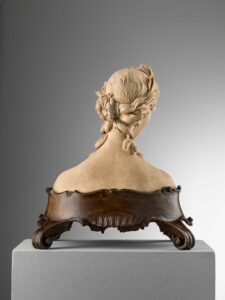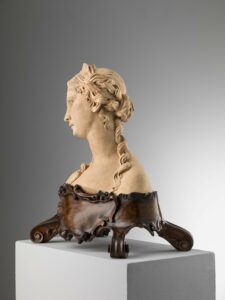 Contact us
for more information